This past weekend my husband and I were lucky enough to get the grandparents to watch the kids for the afternoon. My husband wanted to get out and grab a drink but I had bigger plans, since it was wine trail weekend, I suggested we check out a local winery. I had heard great things about White Horse Winery from my friend Marci, at Vegging at the Shore. Marci is the type of friend that when she says something is good I immediately want to try it. So we made White Horse Winery in Hammonton our destination for the day.
Located a short drive from Downtown Hammonton, White Horse Winery makes you feel like you aren't in South Jersey anymore. The winery is gorgeous with lots of outside seating on the deck that has kerosene lamps for warmth and fire pit seating for warming up on cold days. The tasting room is a gorgeous wooden lodge style building is a large bar and plenty of high top tables and lower tables. On the day we visited an acoustic guitarist was playing. She played a mix of hip hop and pop songs, including a beautiful acoustic version of Baby One More Time. Britney covers and wine, I was in heaven.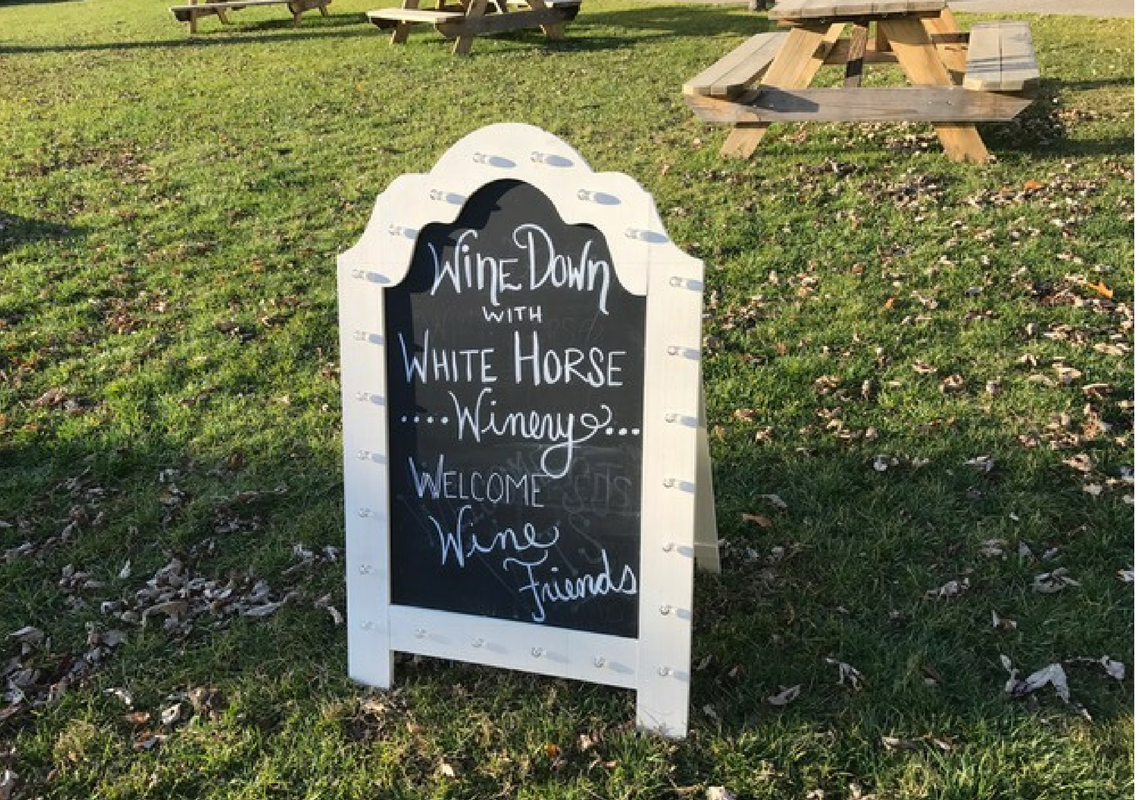 The bar was packed when we arrived, so grabbed a high top table. White Horse Winery offers tastings at the bar only, so we decided to buy wine by the glass instead. Though if we wanted to try anything before we brought it the staff was more than happy to pour us a sample.
White Horse Winery is the type of place that makes it easy to relax, have a couple of glasses of wine, enjoy a cheese board and get lost in conversation, which is pretty much how we spent the afternoon.
We Drank…
White Horse Winery 2015 Chardonnay we thought it was good as far as Chardonnay's go. I'm not a chardonnay drinker and neither is my friend but we both thought it was good, which says a lot from two Chardonnay haters.
2014 Nebbiolo a red wine that had fruity notes and was a little tart. My husband and I agreed it was great and not nearly as sweet as we thought it would be. It was a good wine for those who like something sweet to share with those that don't like sweet wine.
2013 Merlot Reserve, Merlot had gotten a bad rep for a while but this Merlot will change all that for you,  because it is so much better than your standard Merlot. The winery lists this wine as being "elegant and juicy" and I can't help but agree. We purchased a bottle to enjoy over the holidays.
2015 Rose, I love Rose but I'm a bit picky about it and I can admit that I expected a Jersey Rose to be sweeter than I would like but this Rose wasn't just pleasantly surprising it was delicious. My friend and I took a sip, looked at each other and said we'll have a glass. Described as 'summer in a bottle" I'm saving this for a cold winter day that needs a bit of summer.
Gewurztraminer try saying that 3 times fast, now try saying it after having a few glasses of wine. This sweet wine was described to us as tasting like pineapple my husband said it did a little but was not nearly as sweet as he thought it would be. It was refreshing and would make a wonderful summer wine or fit perfectly in a sangria. Sweet wine drinkers, raise your glasses.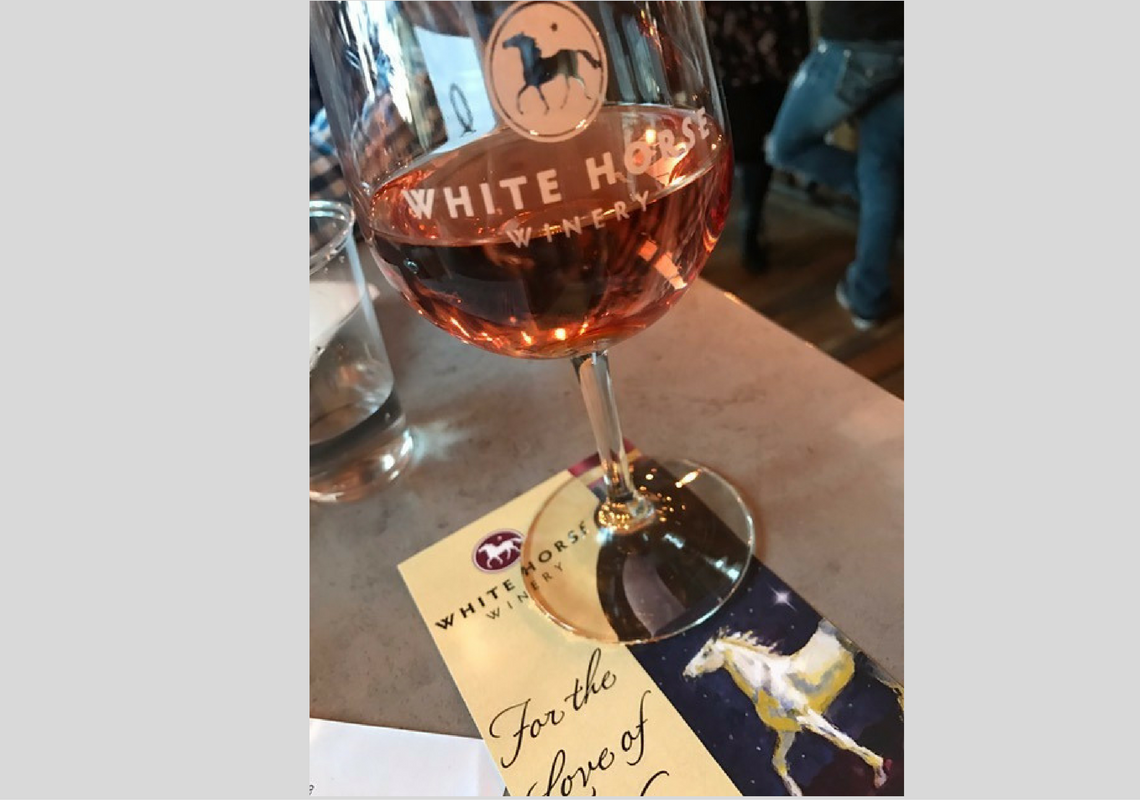 The hype on White Horse Winery
Tastings are $10 and come with a souvenir glass.
The website says reservations are required for groups of 6 or more. We didn't need a reservation on the day we visited but we were only a party of 4. I would call in advance to check.
No outside food is allowed but you can bring your dog, there was an adorable lab wandering around during our visit.
Kids are welcome… but that's totally up to you.
Cheese boards, antipasto plates, and goat cheese and bruschetta boards are available for $15, my advice is over purchase on food, plates serve 3-4 people and are delicious and great for pairing with all the wine you will be tasting.
White Horse Winery is located 106 Hall Street, Hammonton, NJ and is open Wed, Fri, Sun from 12-6 and Saturday from 12-7.